The B2B Marketing Expo California 2023 Post Show Press Release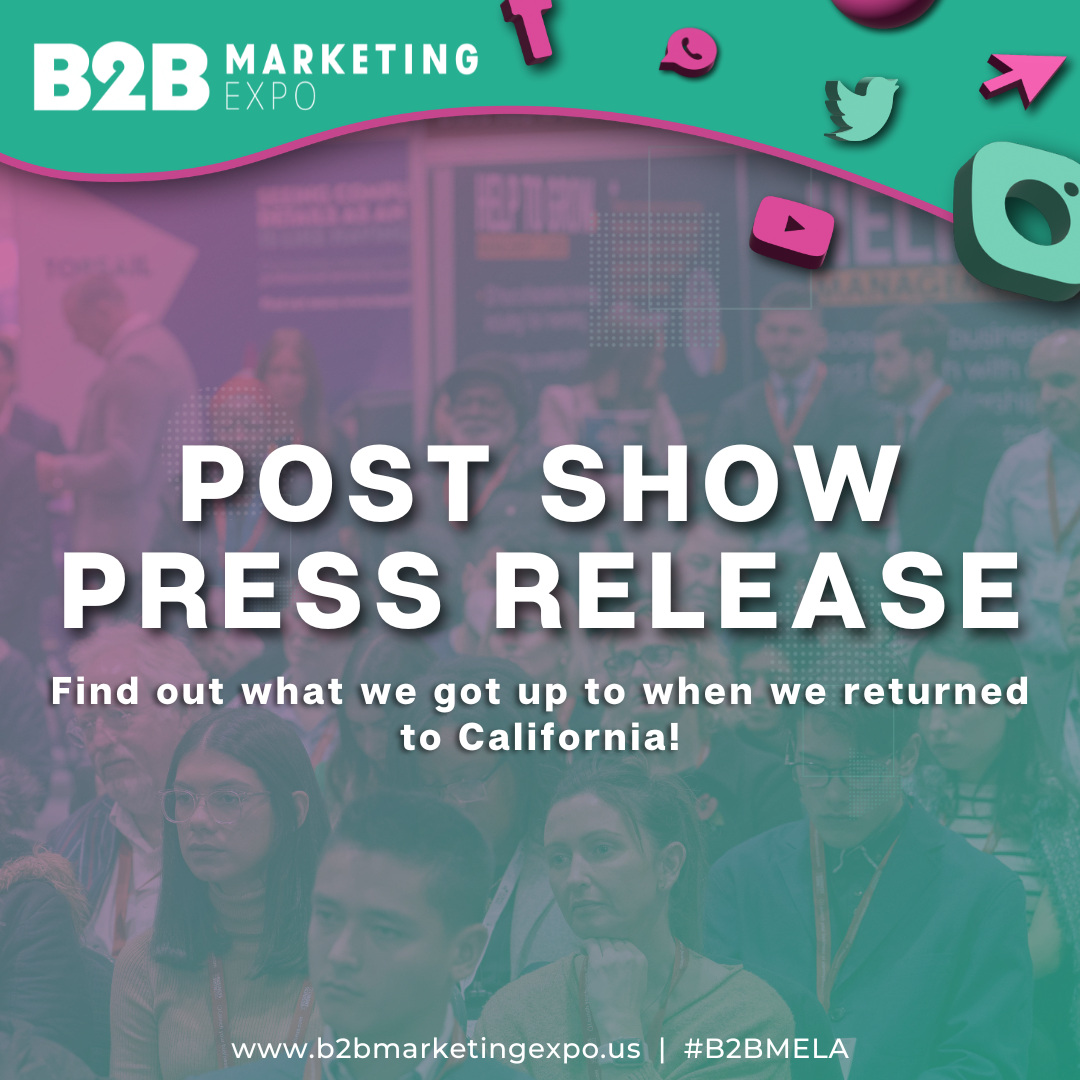 Last week on the 20th & 21st of September, The B2B Marketing Expo California returned to The LA Convention Center under new ownership. Registrations were through the roof and with 5,216 business, marketing, and sales professionals in attendance this was the largest turnout that the Expo has seen in its history. Business Show Media, the team responsible for the event, have proven themselves to be big international players with offices based in the UK and Singapore. Their prototypical event, The Business Show, has been running in The ExCeL, London for over 22 years breaking records year after year and now that they have acquired The B2B Marketing Expo US and successfully launched into America, the sky's the limit.
Visitors flocked to the LA Convention Center for the new edition of the show that inspired, educated, and supported thousands of entrepreneurs, and marketing, and sales professionals. The event hosted 150 incredible industry-leading suppliers, showcasing their products and services to help business owners and professionals drive their organisation's growth and revolutionise their marketing strategies. Following such a successful event, exhibitors were left feeling elated by the electric atmosphere and the constant influx of professionals on both days, leading to 92% of the exhibitors booking their booth for 2024 before the show had even closed its doors.
The excellent sessions delivered by experts from some of the biggest companies in the world like Amazon Music, Google, IMAX, Netflix, Twitch, and Uber inspired and motivated the audiences. There were many questions asked and answered and The B2B Marketing Expo achieved its true aim of providing an accessible show and a platform for attendees to learn, network, and develop. This further confirms the interest and need for community and guidance in the world of marketing and sales.
Brands from every industry showcased the very best they had to offer with booths brimming with attendees; there were riveting networking conversations to be had. The speed networking sessions were packed each day of the show with professionals keen to grow their contacts list and interact with like-minded individuals.
After such a successful event, the only way is up. The B2B Marketing Expo US will continue to support, motivate, and educate professionals across the US, launching in Miami next March on the 6th & 7th, and returning to The LA Convention Center again on October 9th & 10th 2024. Here's to the next record-breaking show!