B2B Marketing Expo California Date Change Press Release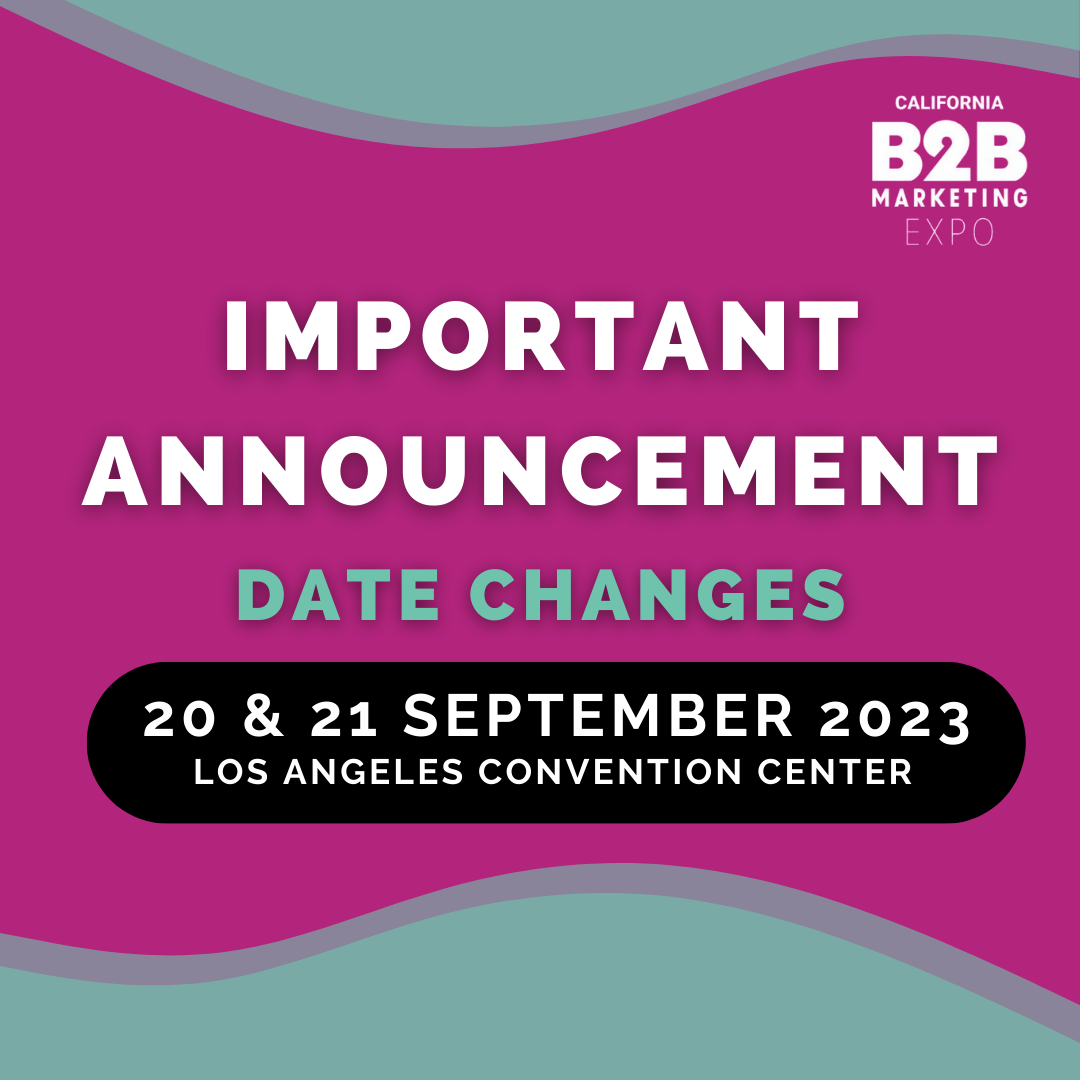 B2B Marketing Expo California moves to run alongside The Business Show at Los Angeles Convention Center on the 20th & 21st of September 2023
Business Show Media have taken over The B2B Marketing Expo California, originally meant to take place on the 21st & 22nd of March 2023. It will now be taking place alongside The Business Show in September. The expo is also now completely free to attend, providing a wealth of information, resources, and valuable advice.
The B2B Marketing Expo aims to inspire and motivate marketers so that they can transform the way they work and drive their organisation's growth. The event is packed with over 300 industry-leading suppliers, 250+ expert speakers, live demos & unmissable masterclasses that will leave you buzzing with ideas and knowledge. Also, connect and network with fellow marketers and like-minded business professionals in our dedicated networking area. The exhibition will cover a range of topics including; market research, SEO, advertising, lead generation, branding, inbound marketing and much more.
If you'd like to get involved and take advantage of the incredible opportunities on offer, you can get your FREE ticket here. We look forward to seeing you there!