Communities in the Marketing Industry: Fostering Growth and Collaboration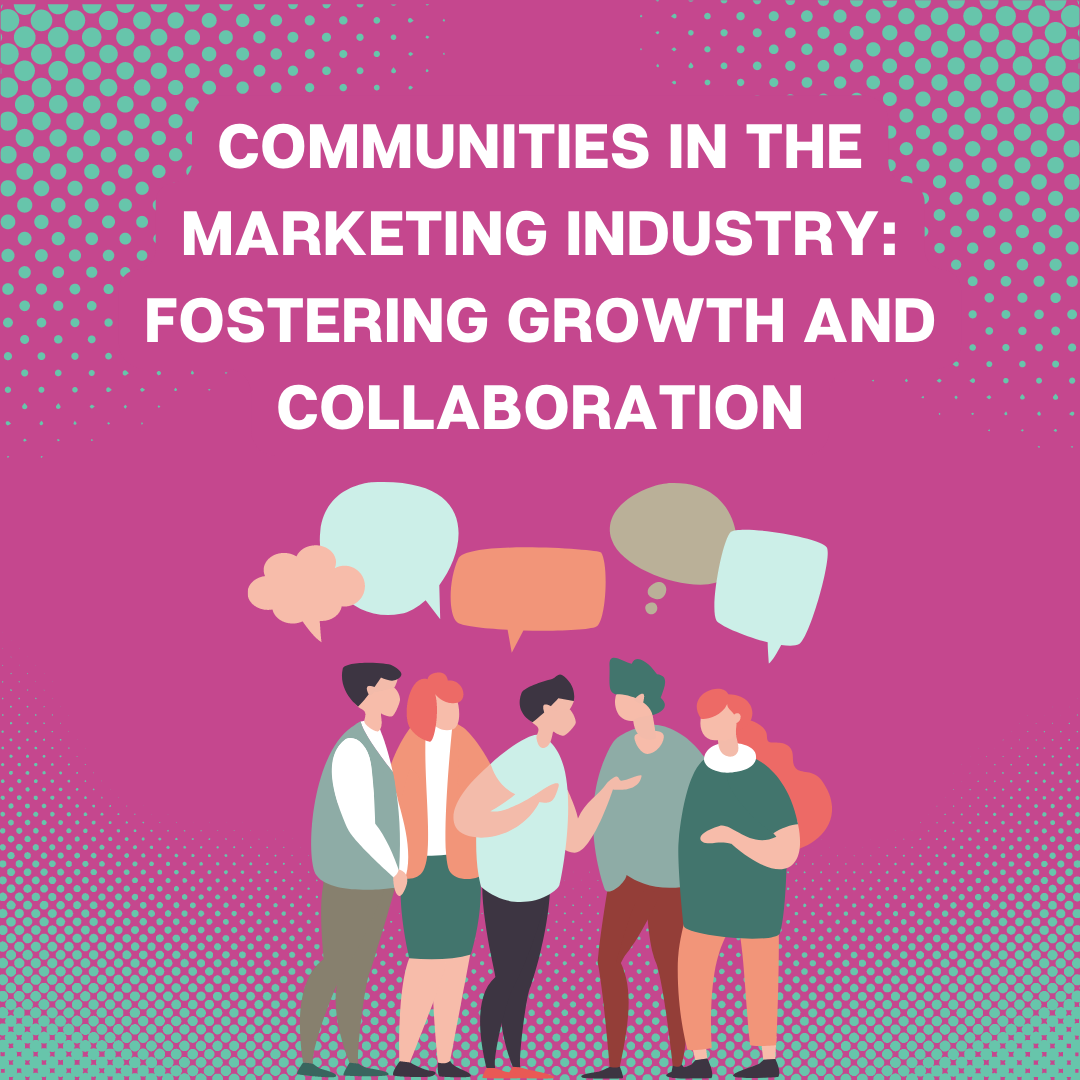 In the fast-paced and ever-evolving marketing industry, professionals face numerous challenges and opportunities. To navigate this dynamic landscape successfully, marketers need to be equipped with not only the latest tools and strategies but also a strong support network. This is where communities play a pivotal role. In this article, we delve into the need for communities in the marketing industry and how they foster growth, collaboration, and a sense of belonging among professionals.
Continuous Learning and Skill Development
Marketing is a multifaceted discipline with various subfields, including digital marketing, content marketing, social media marketing, and more. To excel in their roles, marketers must engage in continuous learning and skill development. Communities provide an environment conducive to learning, where members can exchange ideas, share experiences, and access valuable resources. Webinars, workshops, and training sessions organised within these communities empower marketers to stay updated with the latest industry trends, technologies, and best practices.
Networking and Professional Opportunities
Networking is a cornerstone of career advancement in any industry, and marketing is no exception. Being part of a marketing community opens doors to a diverse range of networking opportunities. Professionals can connect with peers, mentors, and industry leaders, paving the way for potential collaborations, partnerships, and career advancements. These connections can lead to job opportunities, client referrals, or even invitations to speak at conferences and events, boosting professional credibility and visibility.
Sharing Knowledge and Insights
Communities in the marketing industry provide a platform for members to share their knowledge, insights, and successes. From case studies to data-driven strategies, marketers can showcase their expertise and contribute to the collective growth of the community. This sharing of knowledge creates a cycle of continuous improvement, as marketers learn from one another and refine their approaches based on real-world experiences.
Collaboration and Cross-Pollination of Ideas
Marketing communities often comprise professionals from various sectors, industries, and backgrounds. This diversity of perspectives fosters a cross-pollination of ideas. Marketers can draw inspiration from other industries and apply innovative concepts to their own marketing strategies. Collaborative projects and brainstorming sessions within the community can lead to creative and groundbreaking campaigns that challenge conventional norms.
Advocacy for Ethical Marketing Practices
As marketing professionals, it is essential to uphold ethical practices and responsible marketing standards. Communities in the marketing industry can play a vital role in advocating for ethical marketing practices. By setting guidelines, promoting transparency, and discussing ethical dilemmas, these communities encourage members to prioritise integrity and consumer trust in their campaigns.
To conclude, in a rapidly evolving industry like marketing, the need for communities cannot be overstated. These communities offer a plethora of benefits, from continuous learning and networking to collaborative opportunities and emotional support. By being part of a marketing community, professionals can stay updated with the latest trends, expand their skill sets, and find a supportive network that empowers them to thrive in their roles. As the marketing industry continues to grow and adapt, the power of communities becomes increasingly critical in fostering a united, innovative, and ethically responsible community of marketers.