Digital Marketing Roundup: May 2023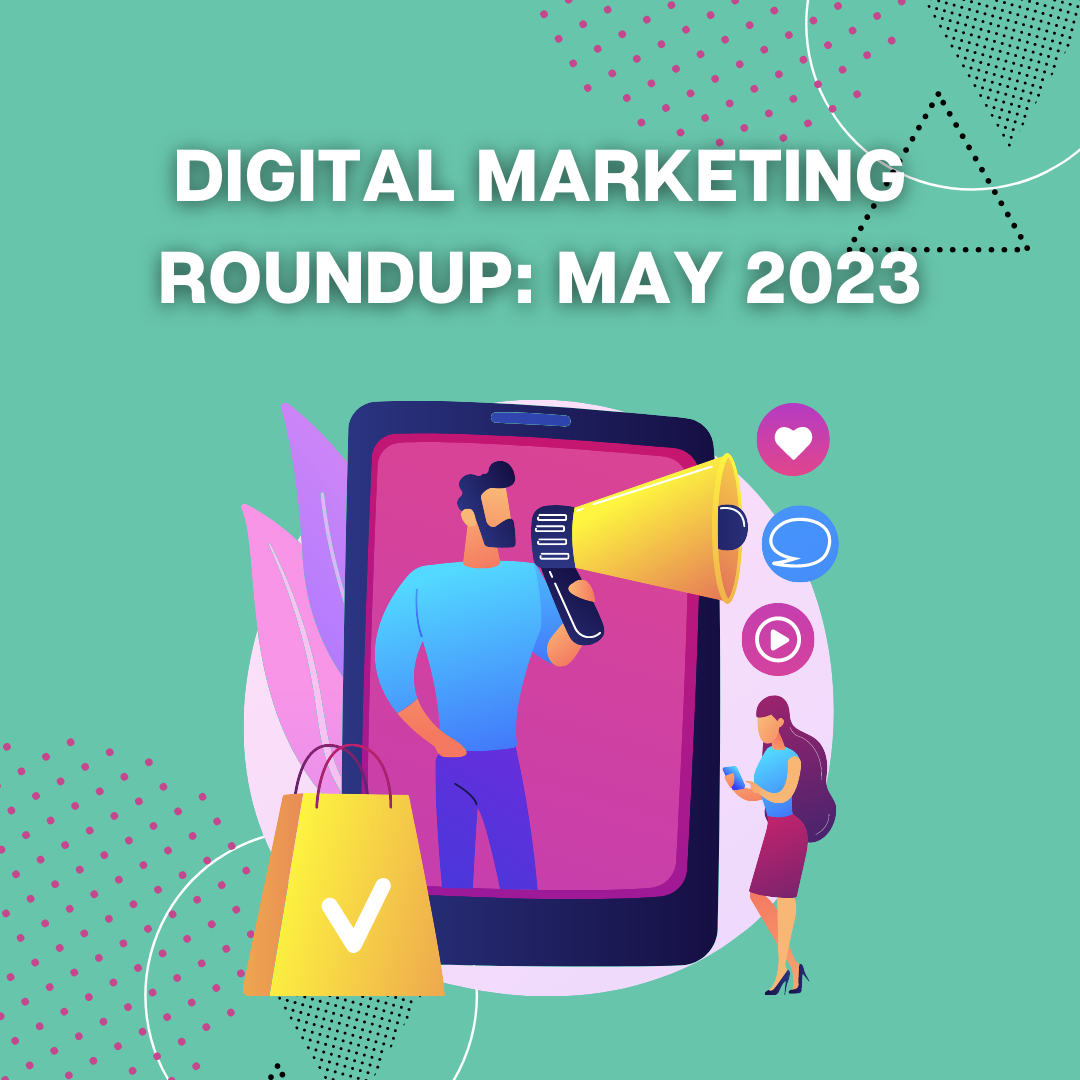 This May we begin our monthly roundup of the latest and greatest social media news, trends and strategy ideas to help your business improve your marketing approach. Stay up-to-date and use this to improve your own marketing plans:
Google integrating AI results - Samsung has changed its default search engine to Bing due to it using an AI-powered search. To compete Google has been trialling its own IA search features called Bard. They want to take this a step further with Magi but this is still in the trial stages.

Meta has added new Instagram reel features - these changes make editing reels easier, you can also discover trending audio and hashtags on professional accounts, similar to TikTok. Meta's Newsroom has more details about the announcement.

Pinterest/ Amazon ad partnership - now when users see an Amazon ad on Pinterest it's a click-through to the product screen to complete their purchase. This makes Pinterest a more shoppable app. This is big news for brands, advertisers, and sellers who can use this to reach a new audience.

Image & video priority in search engines - Microsoft, through search engines Bing and Edge Browser, are making images and video searches a priority. This means that marketers and advertisers with quality visual content will benefit from this change.

Apple privacy ads feature - Apple has introduced 'App Tracking Transparency' which is a prompt that asks users if they want to receive targeted ads by having their data tracked.

New TikTok ad - this new ad format allows advertisers to have full-screen video ads that appear when users open the app. It's called 'TopView' and aims to be more engaging than usual TikTok ads.
These are just a few of the announcements that have happened in May. Let us know if there's anything we missed that you feel deserves a mention!