Marketing Trends - What's Upcoming For The Marketing Industry?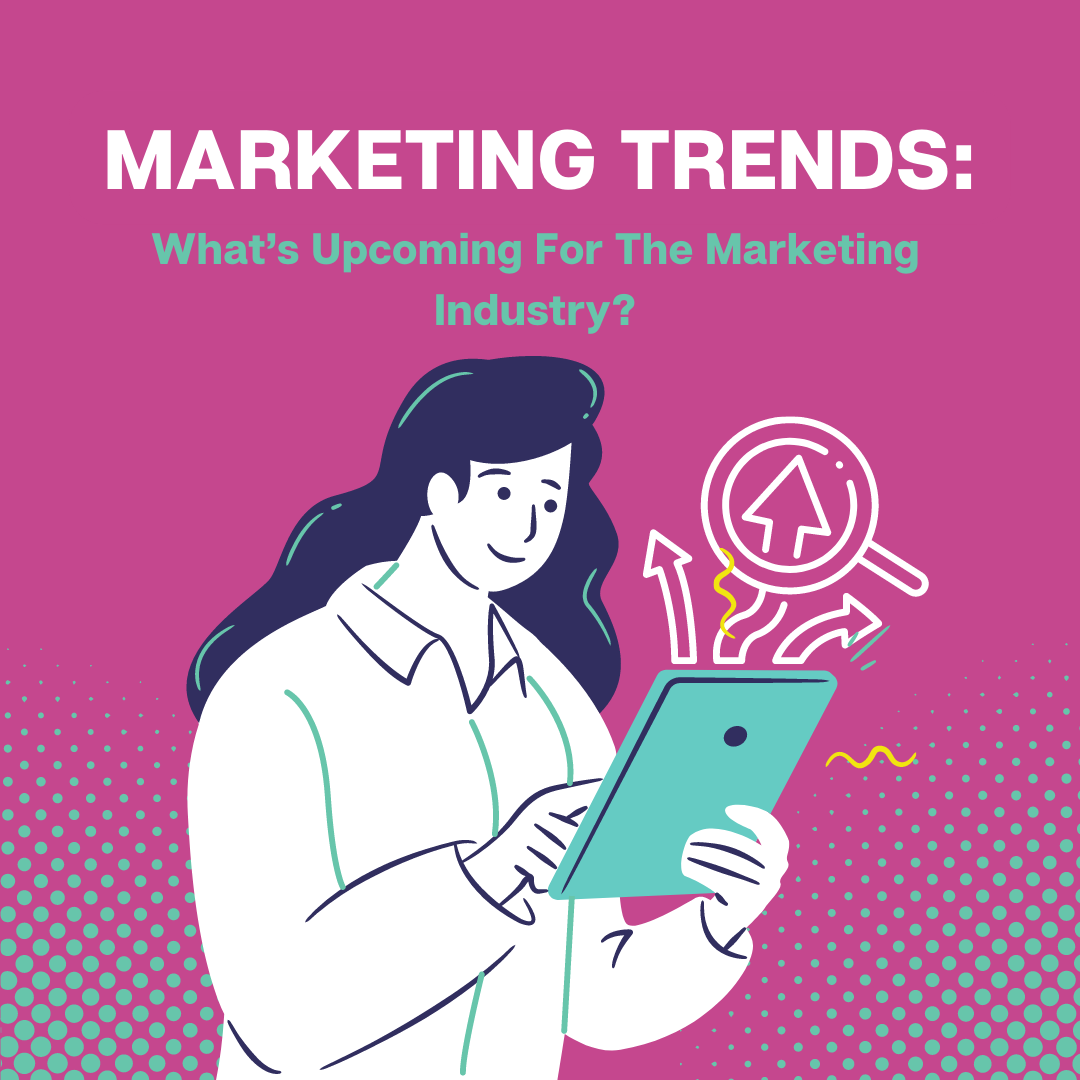 Marketing is a volatile and forever-changing market. So it is important to stay on top of trends if you want to maintain a successful marketing strategy. We have composed a brief list of some of the trends marketing is set to see in 2023.
Influencer marketing will evolve into a more common practice, specifically micro-influencer marketing: influencer marketing has been a prominent tactic since the dawn of time so it's no surprise that it's only evolving to suit consumer and business needs. There is a vast emergence of micro-influencers and the use of micro-influencers to promote your products. Micro-influencers are quickly becoming more favourable as they obtain better engagement and are more relatable to your everyday consumer. Thus, it is far more likely that your audience will react positively to content delivered from them. 89% of marketers who currently engage with influencer marketing are determined to increase or maintain their investment next year.

Video marketers will produce short, snappy content: shorter videos are becoming increasingly popular as they guarantee better engagement. 90% of marketers using short-form videos will increase or maintain their investment next year. Facebook Reels grew by 220 million users between July and October of 2022, and TikTok's 732 million users are only expected to continue growing.

Social media will become a customer service tool: social media instantly connects you to employees of a company. This means you are able to resolve your issues or queries instantly therefore we are sure to see an increase in this. More than a quarter of marketers use DMs to offer customer support and 15% of marketers plan to try it for the first time in 2023.

Mobile optimisation will become crucial: we have seen an increase in the use of mobile phones and tablets over the last few years but it is set to rise and become even more prominent. More than half of annual online website traffic comes from mobile devices, including tablets.

Social responsibility will matter: sustainability, social responsibility, ethics and transparency is becoming increasingly important for the modern-day consumer. 50% of Gen Z and 40% of Millennials are looking for companies that take a stance on social issues, gender inequality and climate change just to name a few. When companies advocate for these issues, it has a strong impact on their purchase decisions. 89% of marketers who create social responsibility content plan to increase or maintain their investment in 2023, which is nearly double the amount from last year.

The emergence of AI: AI is already making waves in the corporate world and is now emerging in the marketing industry. More companies are set to introduce AI in their practice to increase productivity and volume. Even though AI has immense potential, it is limited at the moment and cannot manage a whole marketing function. But, AI capabilities are rapidly improving so we could see more AI use in the very near future.
Overall, all of the marketing trends above are a great way of improving your marketing strategy. You are probably implementing some of these already but it is important to understand which techniques are most popular to guarantee success for you and your company.