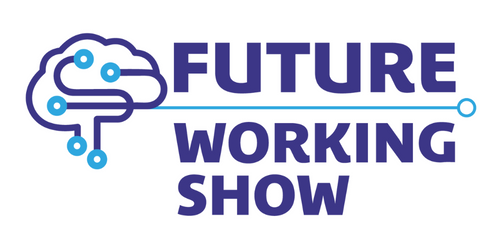 Have you often wondered what the future looks like for the working world? Do you think about how your business can stay up-to-date with the world's latest trends and developments? Join us at our new zone, The Future Working Show, where the latest technology and services will be on offer. From cybersecurity to AI, from robots to other digital transformations that are changing the way employees and businesses operate, anyone interested in the future of technological growth will be sure to gain a wealth of information by visiting the zone.
AI and automation are expected to experience growth and traction in the coming years with technology evolving and human input being reduced. Businesses in the health, pharmaceutical, financial, and high-tech sectors are finding that AI is becoming embedded in their general practices, changing the world of work and making processes more efficient.
In a new and competitive market, this new zone will focus on digital transformation and the future of work by offering products, tech, and services to business owners looking to evolve and modernise their processes.
To find out more about getting involved with the show, please contact The Sales Team on Enquiries@thebusinessshow.co.uk or 01179 902781.
Panel Discussions
This year we have a dedicated theatre for panel discussions, every hour there will be a panel of experts in different fields debating that topic. They will cover present and future challenges of these topics and there will be a chance for you to interact with the experts in a Q&A.
The topics for the panel discussions will be:
AI is Changing the Way We Work
In the coming years, Artificial Intelligence is predicted to completely change the way we work. Machines will be capable of performing the majority of work tasks and can help to make processes more efficient. Join the panel discussion to hear more about the future of AI and its impact.
Virtual and augmented reality has grown in popularity throughout the years. Studies find that almost half of SMEs use VR for training with more being open to using it in the future. Come to the panel where this will be under discussion.
Digital Transformation and New Ways we Operate
Up-and-coming digital processes are changing the way we work, digitising business operations and making them more efficient. It can also help with tracking insights and other forms of management. This discussion focuses on how digital transformation has an impact on the workplace.
These topics will be the same for both days of the show, however the experts will be different. You can find more details on the subjects up for discussion and the experts taking part in each debate closer to the show.
When the discussions take place, make sure you arrive at the theatre as early as possible, as the unique education, insight, and guidance on offer always attracts a lot of interest, so places go quickly!