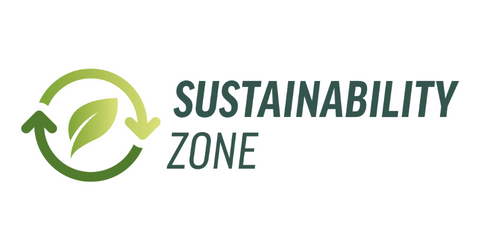 It's increasingly important for businesses to consider the impact that they have on the environment, and how they can remain open and transparent when reporting on this. Moreover, we also need to ensure that businesses take steps to adopt more eco-friendly alternatives.
The green technology and sustainability market is forecasted to be facing exponential growth in the coming years. According to Statista, in 2021 the market size amounted to around 30.7 billion pounds but is expected to reach 371.6 billion pounds by 2030 with an annual growth rate of over 20%. The increase in market size demonstrates a drive for those to use cleaner tech and more sustainable processes in their businesses to help tackle the climate crisis.
The show, therefore, will provide a toolkit with everything you need to help make your business greener and lessen the impact of harmful processes on the environment. We will have industry-leading experts offering the top products and services in the field to monitor and control this. There will also be keynotes from some of the biggest companies that are front-runners in making business practices more sustainable. Riveting live panel discussions will also open the floor to tips, tricks, and invaluable advice for business owners across the country.
The sustainability market is predicted to experience huge growth in the next few years, so by exhibiting at the show, you can put your business in front of thousands of entrepreneurs and help pave the way for them to make their businesses more sustainable
To find out more about getting involved with the show, please contact The Sales Team on Enquiries@thebusinessshow.co.uk or 01179 902781.
Panel Discussion
This year we have a dedicated theatre for panel discussions, every hour there will be a panel of experts in different fields debating that topic. They will cover present and future challenges of these topics and there will be a chance for you to interact with the experts in a Q&A.
The topics for the panel discussions will be:
Are you wanting to find out more about inclusion and equality? Do you want to make your workplace more inclusive? Then join this panel discussion where industry experts walk you through what it takes.
Climate Change, SMEs Can Make The Difference
SMEs can make a difference when it comes to climate change by evaluating the practices that have an environmental impact. In this panel discussion, you can find out how your business can lessen the strain on the climate.
ESG Governance and The Main Issues
This panel will involve a discussion on environmental, social, and governance considerations and how your business can improve its rating and be open and transparent about reporting.
Research suggests that most small businesses want to switch to electric vehicles and become greener in the years to come, but need the support to make this a reality. Join experts as they discuss this topic.
Social Purpose and Social Change
Businesses nowadays are wanting to evaluate the impact of their practices on society and discover how they can make changes for the better. Attend this panel where this topic and resolutions will be discussed.
These topics will be the same for both days of the show, however the experts will be different. You can find more details on the subjects up for discussion and the experts taking part in each debate closer to the show.
When the discussions take place, make sure you arrive at the theatre as early as possible, as the unique education, insight, and guidance on offer always attracts a lot of interest, so places go quickly!