28 Apr 2023
Grazitti Interactive Recognized as a Product Challenger and Contender in the 2023 ISG Provider Lens™ Study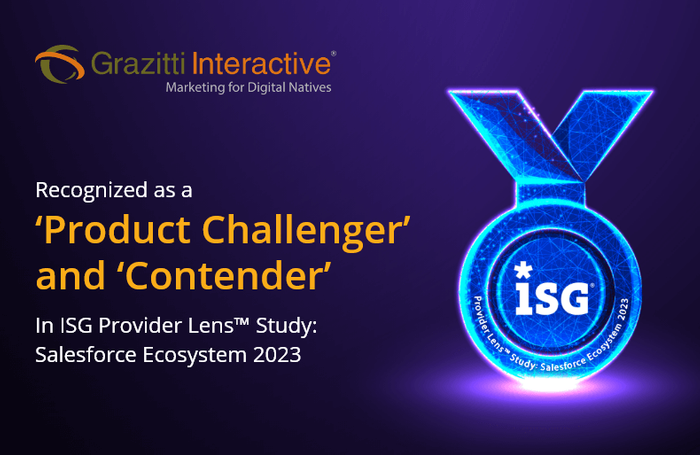 Grazitti Interactive, a global digital services provider, is thrilled to be recognized as a 'Product Challenger' and 'Contender' in the 2023 ISG Provider Lens™ Salesforce Ecosystem Partners report. We have been recognized in three categories – Product Challenger in Implementation Services for Core Clouds Midmarket and Managed Application Services for Midmarket, and Contender in Implementation Services for Industry Clouds.
About ISG Provider Lens™ Salesforce Ecosystem Partners Report
The ISG Provider Lens™ report evaluates the capabilities of service providers in various areas and provides insights into their strengths and challenges. Grazitti Interactive's inclusion in this report showcases its ability to provide exceptional services and solutions to its customers through Salesforce.