23 May 2022
Psycho Bunny Stores Are Multiplying Rapidly, U.S. Locations To Double This Year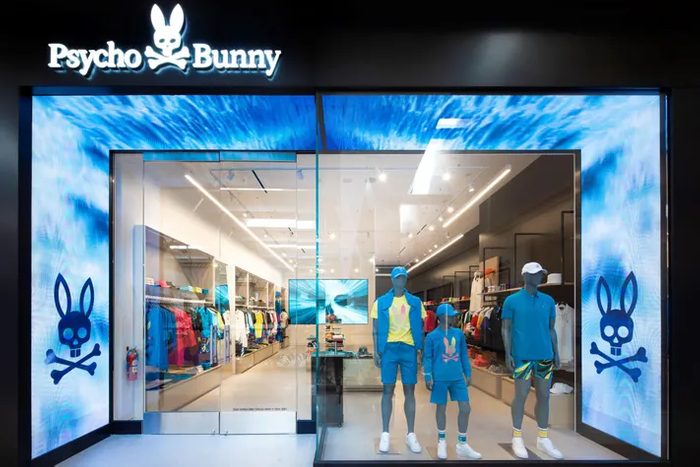 IN GOOD CO client menswear brand Psycho Bunny is crazy about physical stores.
The brand, known for its polo shirts and its skull-and-crossbones-with-bunny-ears logo, is leaning heavily into brick-and-mortar after seeing that its physical stores not only are four-wall profitable, but that they dramatically boost online sales in the markets where they are located.
After opening 20 U.S. stores last year, the company has 29 new U.S locations in the works to open this year. It also is ramping up its global expansion, and plans to grow its portfolio to 130 stores worldwide by the end of this year.
Psycho Bunny jumped into physical stores just before the pandemic, and found that even with quarantines and lockdowns its stores drew lots of in-person visitors, as well as drawing more online sales.