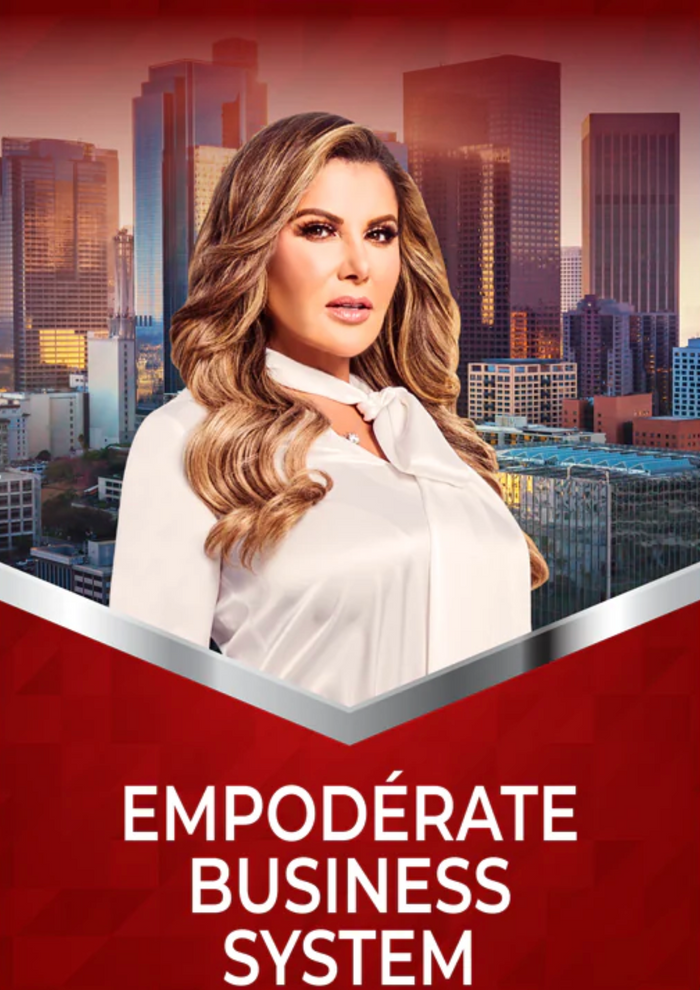 Sales are not going as you projected, you still have not managed to build a high-performance and trained work team, the goals of your company seem more distant every day. Wouldn't it be amazing to overcome those and many more challenges?
1.MINDSET
2. MARKETING
3. SALES ​
4. GROW YOUR BUSINESS
All of them presented for you by Adriana Gallardo in a Master Class per topic, with a duration of 12 weeks, 3 weeks for each topic, which you will get:
1. Four Master Classes, one from each pillar: Mindset, Marketing, Sales and Grow your business, given by Adriana Gallardo.
2.- Four Zooms with her experts in each subject, experts that she herself has trained, and who will help you understand the pillars.
3.- Four Zooms with Work Shop, where the pillars will be worked on with practical examples of day-to-day business and questions and answers will be answered.