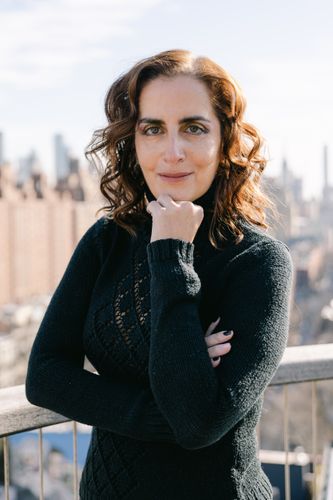 Monica Aguilar Zavoznik
Founder & CEO
,
Dragonfly BX Consulting
Monica Aguilar is a driven and highly accomplished senior global marketing executive with comprehensive international and domestic
expertise in user and customer experience to build brand equity.
With over 25 years of experience in strategic marketing, branding, and multinational business strategy,
Monica is passionate about designing and delivering transformational brand experiences that drive innovation and growth for global clients.
As the founder and strategic consultant of Dragonfly BX, she leverages a successful global experience,
MBA, certified coaching skills, and domain expertise in user and customer experience, journey mapping,
brand equity, and design thinking to help organizations across various industries and markets achieve their vision and goals.
Those who are remarkable and understand that this journey is about change, transformation, and evolution.

Prior to starting Dragonfly BX in 2021, Monica led, as senior director of brand marketing at LIXIL Water Technology Americas
and created the launch readiness process for all new products, resulting in a 6.7% sales growth.
She was also responsible for the global launch strategy for new products in the US, Canada, Mexico, and Asia.
Her expertise in product launch, business strategy, and communication have enabled her success as leader in many
complex and impactful projects across multiple regions and stakeholders in different industries in B2B and B2C competitive markets.
Certified Design Thinker with strong expertise in strategic brand marketing & product innovation for multiple industries,
including B2B, Life Sciences, B2C, Retail, CPG, appliances, Chemicals, among others.
Experience Design Officer | Consultant | customer experience and launch excellence expert
| Board Member ALPFA NJ | multicultural executive | Web3 enthusiast.