During the sessions, we will ensure you are well prepared for the opportunities by covering these 7 steps below:
Planning – The importance of a short-written plan before Exhibiting.
Objectives – How 3 is the magic number and how to set their Exhibition Objectives.
Pre-Show Marketing – How Good on and Offline Booth Marketing Can Impact Results
Booth Design – How to design and lay out your booth for maximum exposure.
Visitor Engagement – The ways we inspire people to stop and visit our booth.
Exhibition Selling – How it's different and how to be good at it.
Follow Up – How to have a post-show strategy before you exhibit.
What is a Pipe & Drape?
Pipe & Drape combines steel bases, aluminum pipes, and fabric drapes. With an 8 ft backdrop and 3 ft side drop, it allows flexible branding—freestanding or hooked onto the structure. The number of open sides you have will entirely be dependent on the location of your booth.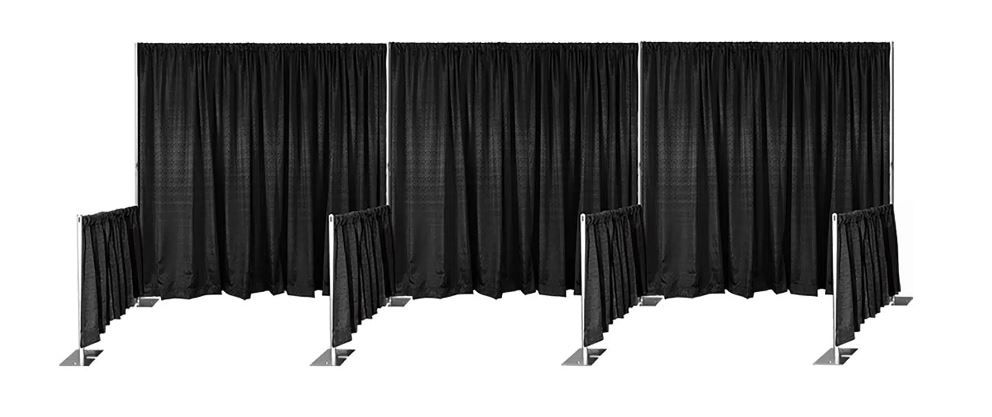 See booth rules and regulations here.